TOM COTTON UNVEILS GOP PLAN TO OUTSOURCE SOCIAL SECURITY TO VALPAK
COTTON: INSTEAD OF CASH PAYMENT, SENIORS WOULD GET PACK OF VALUABLE COUPONS DELIVERED RIGHT TO THEIR MAILBOX EVERY MONTH
By Dr. Fred Potato
Radio Free Ozarks Senior Editor (we gave ourselves a promotion)
July 13th, 2022
Arkansas Senator Tom Cotton on Tuesday revealed details of a secret Republican plan to overhaul Social Security retirement benefits once his party is back in control of the US Congress and the White House. The plan would outsource the administration of Social Security to the direct marketing company Valpak, who would end direct cash payments to retirees and instead send them monthly envelopes filled with money saving coupons.
Cotton made his remarks as part of his keynote speech at the American ChristoFascist Union's annual conference, held this past weekend in Palm Beach, Florida. All media outlets have been strictly banned from the ACFU conference since its inception, and all attendees must be ticketed through an elaborate, Freemason-like vetting process. But hey, Brer Rabbit lives in the (expletive) briar patch!
"Social Security in its current form is an unsustainable entitlement," Cotton declared in his speech. "It has to end in its current form. While I usually don't take any comments from residents of Arkansas, sometimes I have heard from citizens who are worried about Social Security. They've yelled at me from across the street. They ask that I do my part to protect this vital program to protect America's seniors, and I promise them that I will before I have my security detail push them over.
"I am proud to present this plan and say, that for those Americans who have paid into the Social Security program all their lives but wondered whether it would be there for them, great news is coming. This deal will preserve and enhance Social Security for generations to come. What's more, it will freshen up a stodgy old grey bureaucracy with with the vibrant pictures and colors of modern marketing campaigns.
"This plan was developed in secret with a group of senators from mostly western states. The states with smaller, deeply red populations that have an oversized say in the Senate. Where our guys won't be voted out of office. We informally called ourselves The Minority Rulers." Cotton paused and pulled a wooden ruler out of this coat pocket. "The Minority Rulers," Cotton repeated, to a silent and awkward pause.
"What could be more exciting that receiving great money-saving offers for grocery items, fine local dining, services to maintain a house or car, pizzas, nail salons, and of course vital health services for our seniors like tanning beds and cryotherapy," Cotton rhetorically asked the crowd. Cotton then displayed several sample coupons, one of which was for a free bottle of Bertoli Olive Oil. "A few of our more moderate ultra-conservatives demanded that there be a coupon every month for a free item or a buy-one-get-one-free item," Cotton noted. "I disagreed with that idea. We are trying to end entitlements, not create new ones. One senator told me not to call it an entitlement. But it's a (expletive) entitlement.
"Valpak was the obvious partner for delivering a pack of valuable coupons straight through the mail to seniors, assuming they have a house. Or just an address will do. For those who would rather receive their coupons electronically, or for when we shut down the US Postal System, ValPak says they are developing an app. The coupons will appear automatically on their phone on the first of the month or any date they choose. Or for those that don't have an address or a phone, ValPak will be rolling out a network of coupon distribution kiosks. They'll be located all across the country, located in Dollar General stores and McDonald's.
"Citizens will still need to keep their Social Security card, because it will be the foundation of a future National Citizen ID Card program. Like an internal passport. You'll eventually need one to vote or travel to other states. Because, you know, Antifa," Cotton muttered, again to awkward silence.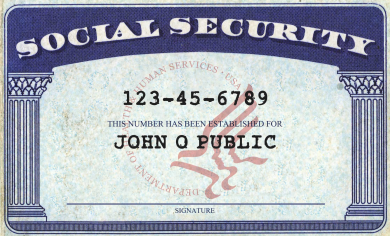 Cotton displayed several more sample coupons as part of his presentation, ending on one for Purina Dog Chow. "And here's a coupon for dog food. Our nation's seniors will really love this one," Cotton said, to laughter and cheers from his audience. Cotton did not laugh and did not seem to understand why his audience laughed.
A prototype Social Security kiosk was later put on display in the conference's exhibit hall. It was unclear if the device actually dispensed coupons, as attendees either pointed at it and laughed or ignored it altogether.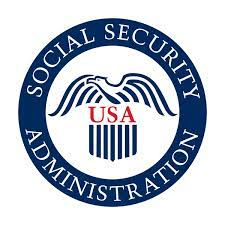 Photo Attributions:
Tom Cotton 1 (modified by RFO) Gage Skidmore under CC BY-SA 2.0
Tom Cotton 2 (modified by RFO) Gage Skidmore under CC BY-SA 2.0
Treasury Check (modified by RFO) DonkeyHotey under CC BY 2.0
Kiosk (modified by RFO) Grant Wickes under CC BY 2.0