About Us
Radio Free Ozarks is run by a concerned citizen shitposter and radio shitbroadcaster who loves the Razorbacks and puttering around with old station wagons and radio antennas and wire and stuff high up in the hills of the Ozarks. After a long career in The ServiceTM, stationed in Washington, DC and visiting all across the US, Radio Free Ozarks returned to his home state in retirement in 2018.
Drawing on a vast network of deep inside sources and imaginary friends developed over a long career, Radio Free Ozarks aims to bring you the news-ish articles that are overlooked by the corporate media. While acknowledging the history of this state, both good and bad, Radio Free Ozarks loves their home state of Arkansas and is saddened to see it going down the toilet. Despite living near Missouri, Radio Free Ozarks has never liked Missouri.
Disclaimer
Information on this website is for entertainment purposes. This entire site is satire, as mentioned in the banner at the top of every page. This website contains humor, parody, sarcasm, wit, cynicism, derision, ass-clowning, ragamuffinarianisms, hyperbole and satire, generally directed at public figures. Witty, witty, witty, biting satire. I'm talking like uncouth-noble-in-an-English-Restoration-Comedy-stands-opposite-Nell-Gwyn-and-takes-off-his-broad-hat-with-a-feather-in-it-and-slaps-it-across-his-right-knee witty, biting, satire. All other names used are fictional and any use of real names is accidental and coincidental and we're really sorry about it. We have included this disclaimer for our protection, on the advice of our brother-in-law, who's a cop.
Link / Re-use Policy
Radio Free Ozarks has no objections with sharing or citing this content, provided that no one tries to monetize it. Please link back to the original article as part of any reuse/citation.
RSS Link
Link here for the old-school RSS newsreaders
.
Feedback
Radio Free Ozarks may be reached at [email protected]. Serious emails only, handwritten in blue or black ink.
Shipping Rates and Returns Policy
We don't sell anything. This is not Newegg.com. Please check your browser settings.
Grovel
If you have enjoyed this web site please consider making a (crypto) contribution to help offset the costs incurred in its creation and maintenance. All proceeds are used to keep this site going and make sure it is accessible to all. If none of this makes any sense that's okay too.
Bitcoin (BTC) accepted: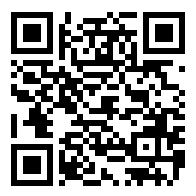 bc1qp5z0a4r8lk7hla9hw8f98wec5l9lu95rgkfhfw
Monero (XMR) accepted:
87XmysT6pMa49y5EA6kaWQg4UNACFDGH6h7CQtuhv4351bAxyHtPmM4FKeXN7pRB5rfXnJefSRqxNifr1sC74wLfLbDr64x
Radio Free Ozarks
Our name is taken from our experiments in shortwave broadcasting, using our miracle "brisket" antenna design and transmitting at 10 milliwatts on 4625 kHz (upper side band) and heard throughout some of the Ozarks region. Tune in on Sunday evenings at dark-thirty to hear news, commentary, farming highlights, classic chamber music, comedic skits, legends and folklore, talk about plants, wacky rib-ticklers, odes to mountain man living, and realtime live banjo lessons!
Update 3/31/22: Due to a dispute with the electric utility and transmitter repair parts being backordered due to a general chip shortage, broadcasts are on an indefinite hiatus.
Update 5/30/22: There's fire on the mountain, lightning in the air! But it turns out we just had a loose neutral wire. And we cooked that brisket antenna well done, and broadcasts are paused until further notice.